It is time to navigate your career maze!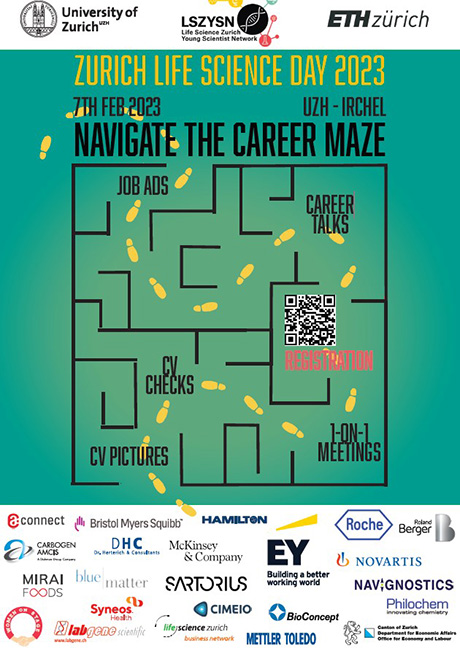 The Life Science Zürich Young Scientist Network (LSZYSN) invites you to the Zurich Life Science Day, on the 7th of February 2023 at Irchel Campus. This is a day-long career fair and networking event with the most talented life scientists and companies.
The LSZYSN is a non-profit organization composed of PhD students and Post-Doctoral researchers from ETH and University Zurich. Our goal is to connect life scientists with their career opportunities beyond academia.
Over the last 12 years, the ZLSD has grown into the largest job fair for life scientists in Switzerland, hosting more than 700 participants and 100 company representatives on site at the Irchel Campus of the University of Zurich. Due to the Covid-19 situation we went virtual the last 2 years and hosted over 2000 participants from all over the globe, who connected with company representatives over informal 1-1 meetings, and numerous chatting options. However, ZLSD is back on campus and you get to do all networking in person.