MIC Research Day 2023 - Invitation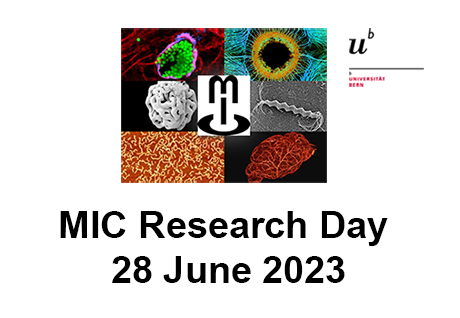 We are pleased to invite you to our annual MIC Research Day on June 28, 2023.
The MIC Research Day shows a selection of research highlights based on microscopic techniques that have been realized by scientists from the University of Bern. Junior and senior researchers who are specialists in microscopy present data on their exciting research projects, which were achieved using state-of-the-art microscopy. With this event, the MIC brings together scientists using microscopy with other researchers who may wish to use the same instrument or a similar technique.
We are happy to present a day full of interesting topics and discussions and we are honoured to welcome great speakers who will share their expertise on microscopy in their various research areas.
We are looking forward to welcome you in June.
Find all information and registration here.