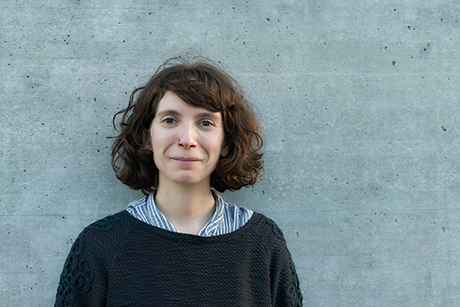 Seyran Mutlu student at the PhD program Cutting Edge Microscopy (CEM) under the supervision of PD Dr. Fabian Blank and PD Dr. med. Amiq Gazdhar will give her PhD Defense on April 26, 2023.
Title: Adoptive transfer of HGF overexpressing T cells as potential therapeutic approach for bleomycin injured lung mouse model
Abstract: Idiopathic pulmonary fibrosis (IPF) is a lethal disease emerging from aberrant wound healing mechanisms disturbing the alveolar epithelial (AE) integrity. The immune system (IS) is known to be involved too. Hepatocyte growth factor (HGF) showed antifibrotic properties. We aim to study if adoptive transfer of HGF modified T cells (HGF-T cell treatment) in bleomycin injured mice (BLM model) may promote balancing of the pulmonary IS and repair of the AE.
We established a model of precision cut lung slices, which were analyzed by confocal microscopy in order to observed instillated T cells after treatment in the murine lung. Live-cell imaging was operated on co-cultures using the Incucyte system to see if HGF transfected T cells were interacting with myofibroblasts.