Zeiss Workshop online or in Basel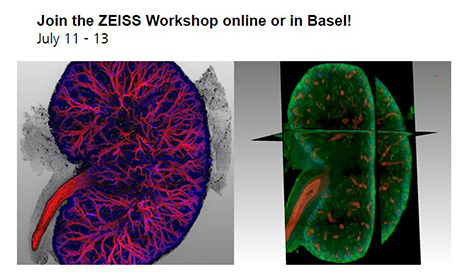 A Workshop dedicated to Tissue Clearing is jointly organized by The Imaging Core Facility (IMCF) of the Biocenter of the University of Basel and Zeiss on July 11 to 13, 2022.
You will get the chance to explore this technology in different lectures in Basel or online. Specialists for ECI Clearing, Cubic Clearing and Smart Clearing will share their experiences. In the second part we will host a hands-on workshop, where you can carry out a selected clearing technique yourself. Further information here.